Home

>

About the official app
This app's purpose is to help you during the Ise Saikoku Kannon Pilgrimage.
It has three main functions.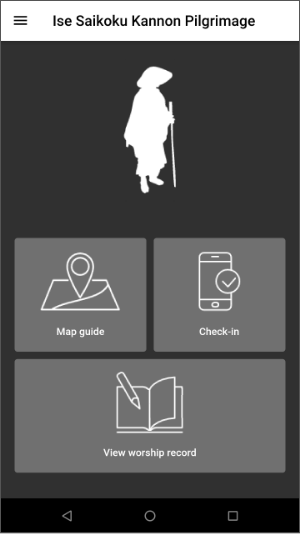 Map guide
You can see all the sacred sites of the Ise Saikoku Kannon Pilgrimage on the map.
You can also search the route from your current location to the specified sacred place.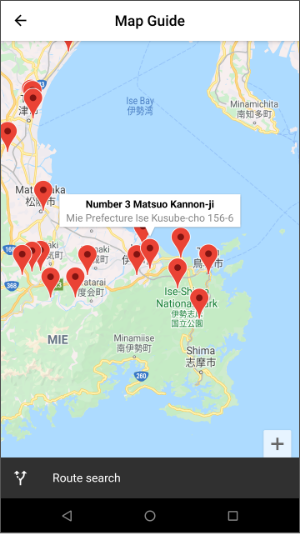 Check-in
You can check-in at the temple you visited using IC tag (NFC) or QR code and location information.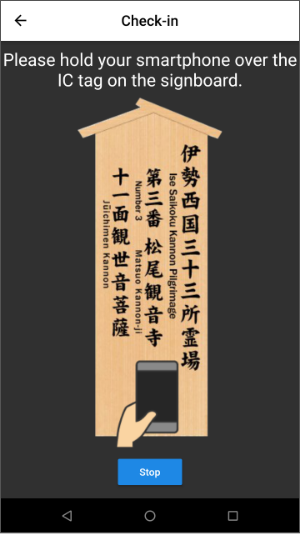 View worship record
You can check information about each sacred place on your smartphone.
Also, if you check in at the time of your visit,
you will be able to display the photos taken during the Kannon pilgrimage
and make your own worship record.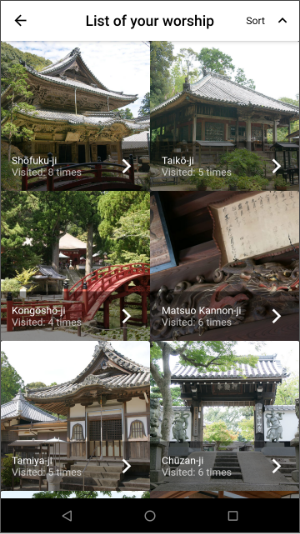 Install the app
Please download the application from the store.