Home

>

otera-list

>

group26-33

> Number 29Shōbō-ji temple
Number 29Shōbō-ji temple
History of the temple
Meikokuzan Shōbō-ji is a Zen temple which enshrines Jūichimen Kannon (Eleven-Faced Kannon) as its main statue. Even though it currently belongs to Rinzai sect Myōshin-ji branch of Zen Buddhism, it was constructed by a founder of Tendai school of Buddhism Saichō (767-822) in 807.
Unfortunately in the second half of the 16th Century, during the march of Oda Nobunaga troops led by Takigawa Kazumasu, many shrines and temples in Inabe district were set on fire and lost most of its buildings. Shōbō-ji was no different. After set on fire in February 1580, the temple founded by Saichō had lost its 1000 years history.
In the 17th Century an era of 250 years of peace and stability had begun. This is also when Rinzai school Zen master Gudō Toshoku (1577–1661) rebuilt Shōbō-ji. Its history as a Zen temple started in 1658 and continues as such to this day.
One more place worth seeing when visiting Shōbō-ji temple is its garden. Originally it was created in Heian period (794-1192) and miraculously most of it was saved to this day in its original shape. By visiting the temple's garden it is possible to experience the elegant design and taste of long lost antiquity.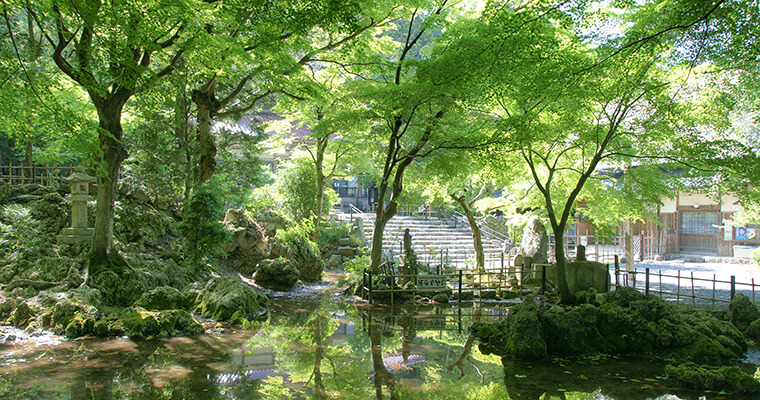 Outline
Honorific name

Meikokuzan

Temple's name

Shōbō-ji

Sect

Rinzai Myōshin-ji branch

Religious service

Jūichimen Senju Kannon
(Eleven-Faced Thousand-Armed Kannon)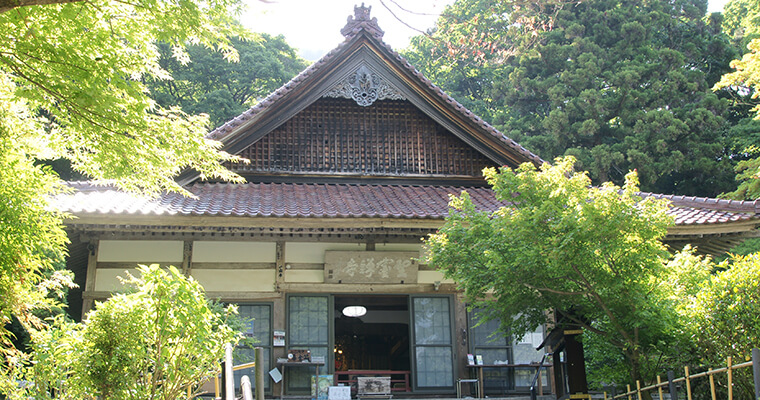 Details
Address

Mie Prefecture Inabe Fujiwara-cho Sakamoto 981

Phone number

0594-46-8101

Stamp place

Temple's counter

Opening hours

8:00 - 17:00

Official website