Home

>

otera-list

>

group1-moto9

> Number 6Kontai-ji temple
Number 6Kontai-ji temple
History of the temple
According to the legend, the main statue in Kannon Hall was a 3.33m (10.93ft) high Senju Kannon (Thousand-Armed Kannon), which had a small golden statue hidden in its abdomen. The statue was consecrated between 824 and 834 by Kūkai (Kōbō Daishi, 774-835, the founder of Shingon sect), who at the time was staying at Kongōshō-ji temple after his pilgrimage to Ise Shrine.
In the late 16th Century (between 1573 and 1592) when Lord Kuki Yoshitaka was building Toba Castle, Kannon Hall was moved from Nabegasaki to Mount Kannon which now corresponds to the eastern area at the bottom of Mount Toi.
At the time of Japanese invasions of Korea (1592–1598) many war lords prayed at the Kannon Hall for safety at the sea and for good fortune in the incoming war. Thanks to their devotion, the urna (byakugō) for a statue was offered and the main statue of the temple could be remade. During next centuries Lords of Toba Castle supported the temple. In 1665 Lord Naitō Tadamasa used the remaining materials from construction of the secondary defense circle (Ninomaru) around the castle to rebuild the Main Hall of the temple. At this time the temple got a mountain name and the official name has been changed to Jigenzan Kannon-in.
In the second half of 19th Century Jigenzan Kannon-in was combined with Kontai-ji temple and Chōman-ji temple of Kamiyashiro. Kontai-ji belonged to Shingon sect and had Daishō Fudō Myō-ō (Immovable Wisdom King) as its main statue. It used to stand at the back of Ōyamazumi shrine and was a praying place of Inagaki clan. The name Kannon-in was abandoned and the temple changed its official name to Jigenzan Kontai-ji.
Sadly in June of 1995 a fire broke out due to unknown reasons and devoured the Main Hall and the temple's office. The main statue of Senju Kannon, statues of Buddha Yakushi (Buddha of Medicine and Healing), Fudō Myō-ō, Buddhist paintings, old manuscripts and historical documents were all lost in the fire.
A monument with haiku poem written by Matsuo Bashō stands on temple's grounds: A cuckoo, a shape of an island fading away.
There is also an area called New Shikoku Pilgrimage of 88 Temples (Shin Shikoku 88 kasho), which has 88 altars symbolizing each of the Shikoku Pilgrimage sites. It was made between 1861 and 1864 by boatmen from Shikoku Island and is very popular among sailors even now.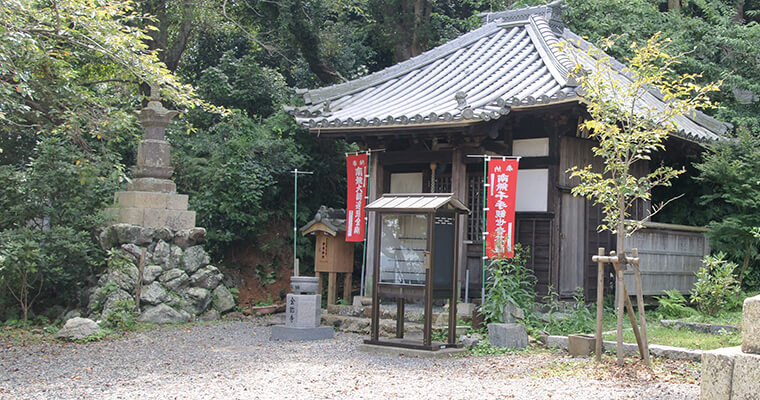 Outline
Honorific name

Jigenzan

Temple's name

Kontai-ji

Sect

Kōyasan branch

Religious service

Senju Kannon
(Thousand-Armed Kannon)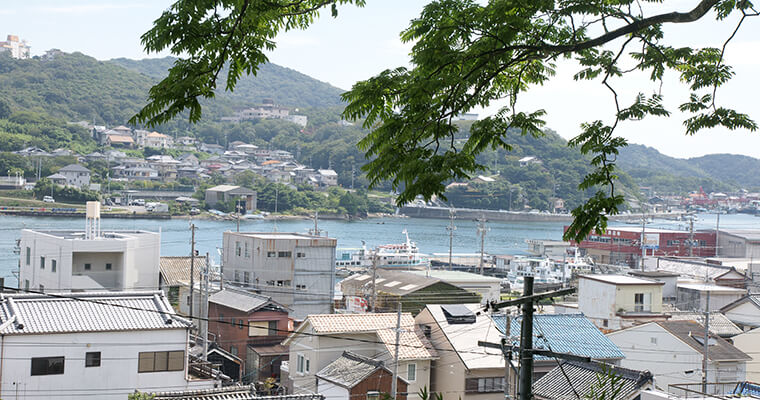 Details
Address

Mie Prefecture Toba Toba 3-24-1

Phone number

0599-26-3058

Stamp place

Temple's counter

Opening hours

8:00 - 17:00

Official website