We have added the notation of the red stamp reception place on this site.
You can check it from the temple list page and the temple details page.

It is added below the phone number.
[Temple list details page (Let's visit)]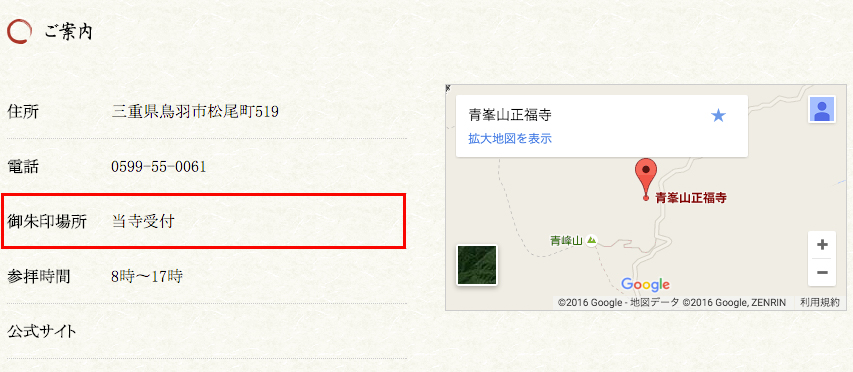 It is added to "Information" in the middle of the page.
Please use it when you visit us.